Oakdale Endodontics
1077 Helmo Ave N Suite 130
Oakdale, MN 55128 651-350-7259

Quality Endodontic Treatments in Oakdale, Minnesota
Now Offering the GentleWave System!
Effectively cleaning the deepest, most complex portions1,2 of the root canal system requires incredible innovation-and we are proud to offer that technology with the GentleWave® Procedure. The GentleWave Procedure is a state-of-the-art alternative to standard root canal treatment. The ultracleaning technology of the GentleWave Procedure is an advanced combination of fluid dynamics and a broad range of soundwaves that work together to reach into the microscopic spaces and remove bacteria, debris and tissue. The GentleWave Procedure is so effective at cleaning and disinfecting the root canal system, there's less chance of failure over time. The GentleWave Procedure uses a minimally invasive protocol to access the infected root canal system, which means it is preserving more of the natural tooth and, in doing so, is helping to keep the tooth's structure strong. With the GentleWave Procedure we can also typically clean and fill the tooth in just one appointment, which may reduce the number of appointments required. Achieving an exceptional level of clean requires advanced endodontics-and that's something we take pride in providing. Contact us today to discover the GentleWave Difference for yourself.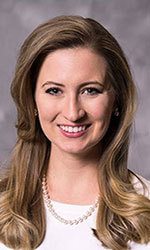 Lauren E. Kuhn, DMD MSD
Dr. Kuhn was born and raised in a small logging community outside of Aberdeen, Washington. She attended Gonzaga University for her undergraduate degree in biology. She then attended the Harvard School of Dental Medicine in Boston, Massachusetts, for her Doctor of Dental Medicine degree. During that time, she competed in the 2015 Miss America Scholarship Pageant, where she placed fourth runner-up. For her residency, she attended the Medical University of South Carolina in beautiful Charleston, South Carolina. In March 2019, Dr. Kuhn participated in a dental mission trip in Treasure Beach, Jamaica, through the Christian Dental Society.
Dr. Kuhn enjoys helping patients make informed decisions and serving as a partner in their care. She is eager to answer patient questions and help them feel comfortable at Oakdale Endodontics.
She teaches root canal procedures in the predoctoral clinics of the University of Minnesota School of Dentistry and the Medical University of South Carolina. Dr. Kuhn is a member of the St. Paul District Dental Society, Minnesota Dental Association, American Dental Association® and American Association of Endodontists.Dr. Kuhn lives in St. Paul with her fiance, a 3M research scientist. Together, they enjoy exploring the outdoors, golfing, downhill skiing, bike riding, and cooking.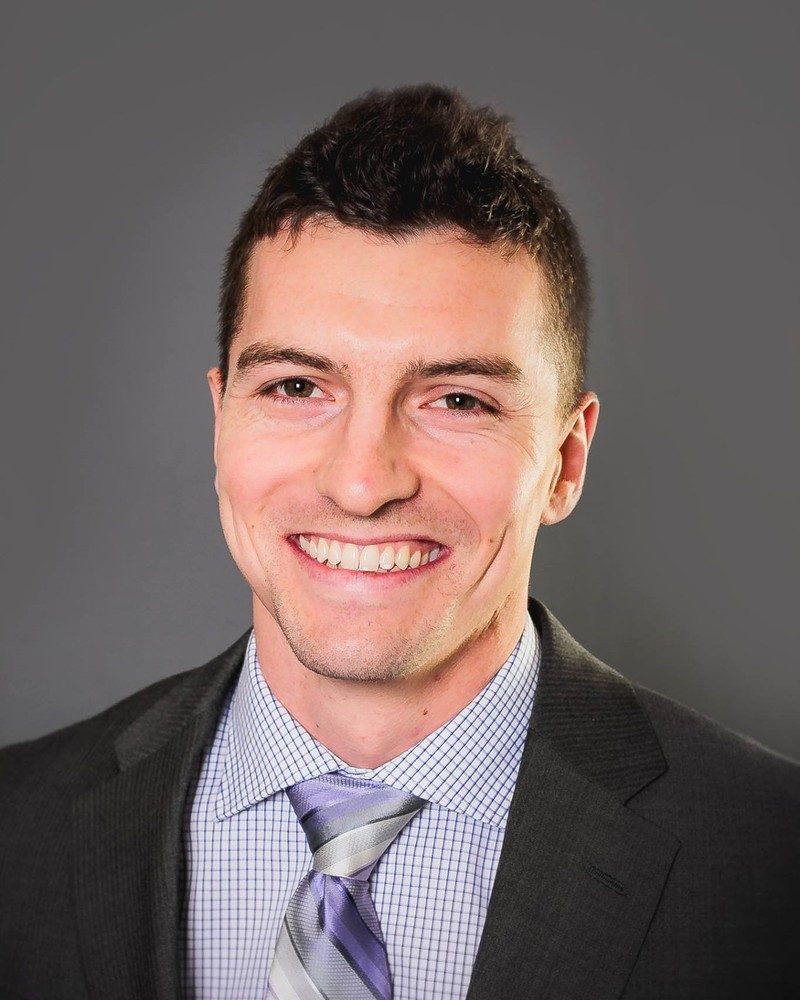 Charles Bruchu, DDS
Dr. Charles Bruchu grew up in Lake Elmo and is very familiar with the Oakdale community and east metro area. Dr. Bruchu graduated from the University of St. Thomas magna cum laude in 2012. He then continued his dental education at the University of Minnesota School of Dentistry and graduated with honors in 2017 earning his Doctor of Dental Surgery degree.
Upon completing his dental education, Dr. Bruchu practiced dentistry for five years in San Diego, California, as a member of the United States Navy. He served as a dentist for military members and their families, both at home and aboard a US aircraft carrier in the South China Sea. During his time in San Diego, Dr. Bruchu received advanced training in many areas of dentistry, completing continuing education courses in fields such as endodontics, periodontics, operative and restorative dentistry, oral surgery, and oral pathology. His passions are cosmetic and digital dentistry, and he is excited to provide the latest and greatest evidence-based dentistry using our state-of-the-art dental equipment.
Dr. Bruchu is a member of the following professional organizations to continually provide cutting edge dentistry for his patients:
American Dental Association
Minnesota Dental Association
American Academy of General Dentists
Patriot Study Club
After completing his military service, Dr. Bruchu returned home to the Lake Elmo and Oakdale area, where he is happy to be providing long-term quality dental care to his patients and the local community.
---
Endodontics
Endodontics is the area of dentistry focused on the study and treatment of the dental pulp. The pulp is the innermost layer of the tooth and includes the tooth's living connective tissue and cells. It also houses the tooth nerves and blood vessels. If this area of the tooth becomes injured or diseased, it often results in serious tooth pain and sensitivity. When infection and damage in the dental pulp go untreated, they can cause the tooth to die, necessitating extraction. The goal of endodontic treatment is to restore the health of the tooth and prevent the need for tooth extraction.
The most common type of endodontic treatment is root canal therapy, which is often simply called a root canal. During root canal therapy, our dentist and team remove the injured and infected tissues from the tooth, thoroughly clean the tooth, and fill the tooth. The tooth is then capped with a restoration, such as a dental crown, to protect the tooth and restore its structure and appearance.
If root canal therapy is not the right treatment for you or infection recurs after the tooth has undergone a root canal, our dentist may recommend further endodontic treatment. Other endodontic treatment options include root canal retreatment, apicoectomy, pulpal debridement and pulpotomy.
We invite you to contact our office today to learn more about endodontics and the services we provide.